Design, Production, Sale, Spare parts, Service and Repair electrodrive and motor to 1000kW

Converters

DC

Screw converters

FORMIC-V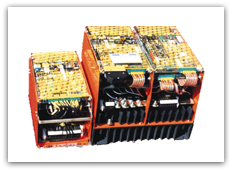 The converter FORMIC - V is used for spindle drives of tools machines PV and GS series for control the dc. motors V, MF, SRT series.

The converter FORMIC-V serie is not made.We offer spare parts and service for this converter.

The converter FORMC-V is replased with converter DC WAVE-R serie.